:: Resources ::
We offer a wide selection of loan repayment resources for borrowers and our partners. For your convenience, our complete online inventory is sorted by topic to the left.
:: Publication Highlight ::
Our booklet, "Borrow Smart from the Start" available in English and Spanish is your guide to reaching student loan success on your higher education journey. You'll learn important steps, including:
Completing the FAFSA each year you need aid and always go for free money first.
Securing free money, like grants and scholarships, before turning to student loans.
Making a budget while you're in college that includes your student loan interest payments.
Communicating with your lender about updates to your information and if you're struggling to make your loan payments.
Whether you're preparing for college and considering student loans for the first time, in your grace period or currently repaying your loan, this publication provides everything a student loan borrower needs to borrow smart from the start.
:: Additional Resources ::

If you're looking for college planning and financial aid resources, visit UCanGo2.org.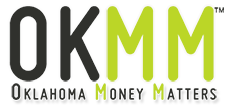 More money management publications and tools can be downloaded from OklahomaMoneyMatters.org/resources.